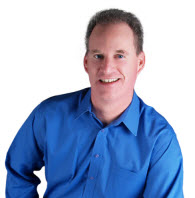 About Bob Grant, P.L.C.
After spending over 15 years in both a hospital and private practice settings helping couples, singles and families, Bob Grant created the Woman Men Adore program as a way to help women worldwide experience the same fulfillment his regular clients have been experiencing in his private practice.
Our website now reaches both women and men in over 45 countries and growing.
What We Offer
Relationship Headquarters provides solutions for women and couples for nearly every situation. Our products and services -- whether free or fee-based, online or offline -- are designed to give women insights into what makes for successful relationships so that they can apply our principles to their unique situation. Our offerings include:
Special Relationship Reports (FREE):
Our most popular report: How To Be Irresistible To Men has been read by over 100,000 women in over 60 countries. You can get your FREE copy by entering your email address in the red box on this page.
Relationship Programs:
Bob Grant's bestselling programs have sold more than 100,000 copies in over 25 countries and continue to provide insights that produce results. Our best selling program is called...
The Woman Men Adore Program
This well researched program shows you the traits and qualities that men are biologically designed to find appealing.
In addition, we offer a special Club for a select few women who want to practice these skills in a safe and fun environment. Join the members only club and get expert advice at a fraction of the cost of working with a Licensed Professional Expert.
- expert advice
- members only forums
- the proven program to become absolutely irresistible to men
Customized Individual Consultation:
Because Mr. Grant loves working with individuals, he does set aside a limited amount of time each week to work with a few, carefully selected individuals as his schedule allows. If you would like see if working 1-on-1 is an option for you, then please contact us or you can call my office here:
If we don't answer, then please leave a message so we can call you back!